OUR PROGRAM
Professor Egghead Science Academy provides Virtual Science lessons that work in conjunction with your online school curriculum. Using Zoom, at whatever time works for you, our highly trained Professors run hands-on science or lego engineering instruction once or twice a week from the laboratory, while your students learn from home! Our classes are a perfect way to fill time slots in your schedule of distance learning! Classes are $100 / lesson for a whole class up to 35 student, and discounts apply for multiple or back to back classes!
OUR CURRICULUM
Here at the Academy, we pride ourselves on a taking different approach to science curriculum. The Academy Mission is: Make Science Accessible, Understandable, and Cool, and our curricu-lum shows exactly how serious we are about that. All of our Virtual Curriculum lines up with science standards for the ages we're serving, and all lessons can be done using materials found in every home! Students will learn a new science concept and 3-5 keywords each week!
LEVERAGING TECHNOLOGY
All classes are conducting using Zoom Video. Once we schedule a day and time, you're emailed a slide of the content for the lesson of the week, any materials students need, and the link for the lesson to send to all students. All information is sent out a week prior to the meeting, to give you plenty of time to forward it to parents.
FEATURES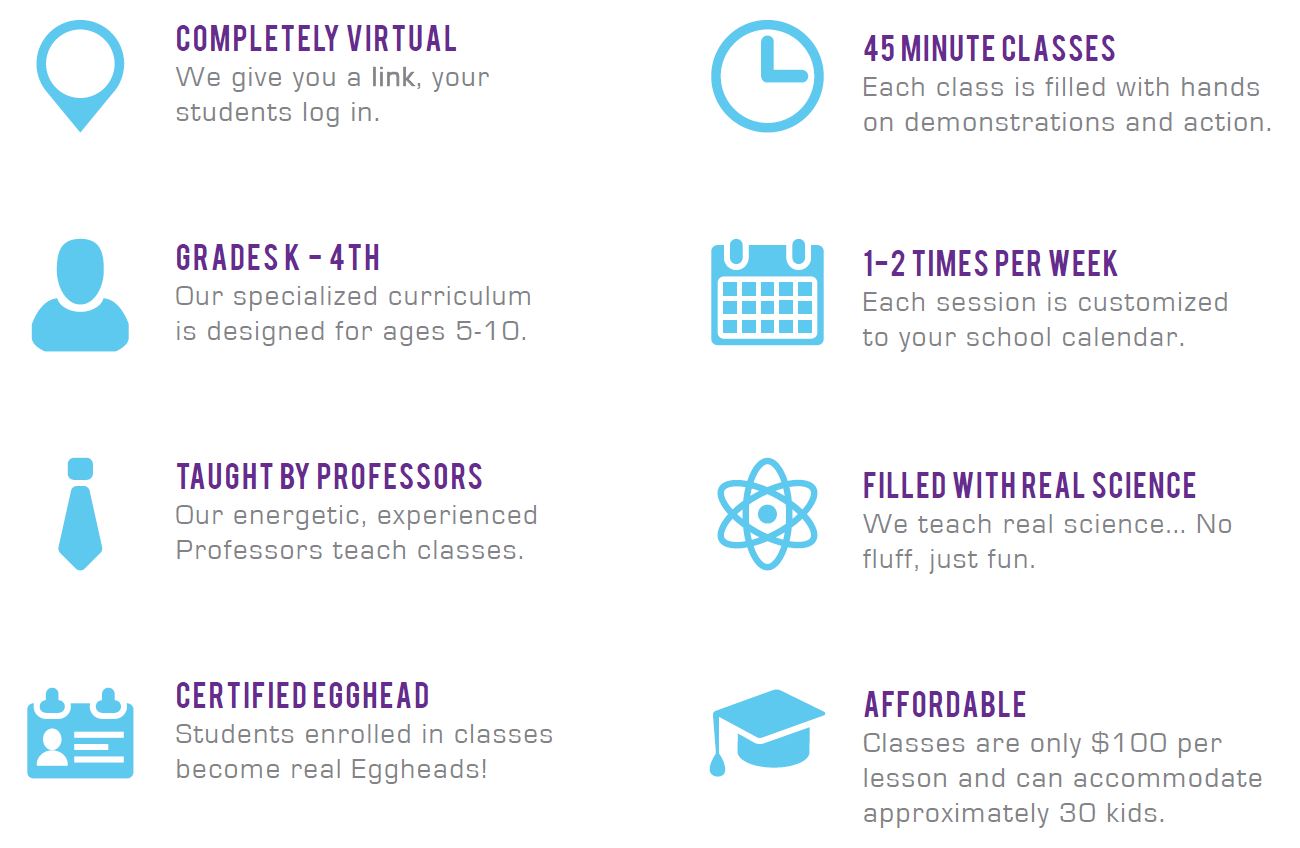 REQUEST A CLASS BELOW
[contact-form-7 id="4425″ title="Distance Learning Programs"]