THE BEST SCIENCE BIRTHDAY PARTY
Grab your goggles! This year's birthday is going to be…just a little bit different. In fact, Professor Egghead is sending his very finest scientist to your Egghead's science birthday party, with the Academy's MobileLab™ in tow. That's right, we come to you!
what to expect at a science party
Our Party Professor kicks off with interactive science demonstrations to amaze and surprise, using dry ice and more. The birthday Egghead becomes the Assistant Professor, dressing in their own t-shirt and helping our Professor out with the demonstrations. Then, all the kids do their own experiment that they take home, which you pick when you choose the theme!
How to Book A PARTY?
First, browse and choose your theme below or call us at 818-856-3996 to help you pick.
Then, submit an inquiry for your party and someone will get back to you within one business day to help you book your party!








our science birthday party
In all of our awesome science birthday party, kids see amazing party demonstrations done by the Professor with help from the audience and the birthday boy or girl.
Demonstrations include amazing giant dry ice bubbles, magic color changing chemicals, dry ice bubbles you can hold in your hand, magic imploding cans, sky high flying dry ice rockets, and tons more! Then, we'll all do a hands on experiment to take home. 
birthday party timeline:
-:15 – :00 –  Professor arrives and sets up party

:00 – :40 – Fun, High Energy Science Demonstrations

:40 – :55 – Hands On Science Experiment 

:55 – :60 –  Party Poster Presentation and Happy Birthday Wrap up!

:60+ – Professor Cleans Up All Party Materials
how to book a science party
Want to book a science birthday party? It's simple! Just follow the steps below or contact us.
Step 1: Browse our science party themes below and choose your theme. 
Step 2: Call us at 818-856-3996 or submit an inquiry below to book your party
Step 3: Relax, and have fun! We handle the res
Each Party includes:
Free T Shirt for Birthday Eggheads

40 Minutes of High Energy Demonstrations

Science Experiment for All Kids

All Materials Provided

Science Learning Woven Into the Fun!
science birthday party themes
gravity gone crazy party theme

Boiiiinnggg! Sometimes, it's all about sticking together. After learning about the science of gravity firsthand, kids come back down to earth to make their own take home rubber meteors that will be bouncing off the walls for weeks – literally! To make this bouncy ball, we use a special polymer that absorbs water. Best for ages 7+. Learn more about polymers at https://www.learnpolymers.org/!
freakin frozen!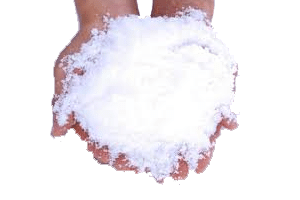 Bundle up for our chilliest party ever, because it's time to get Freakin' Frozen! First, kids learn all about the science of ice and temperature. Then, they'll cool it down with their very own take home experiment – snow. By the time it's all over, you can bet they'll be frost-bitten with the science bug! For this experiment, we'll using a super absorbing polymer that takes on over 1000 times its weight in water! Greater for younger Eggheads (age 4+). 
what's a matta!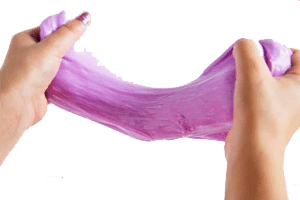 What's a Matta', ya never had an awesome birthday party before?! Well don't worry, we got somethin' special for ya. In this science party, we learn all about polymers and matter as party participants make and take home their very own too-hot-to-handle Lava Slime. Using two special chemicals, we'll mix up our cross-linked polymers. It's always a hit, and great for all ages with no mess!
Can your parties run virtually?
Yes! Almost all of our parties can be run virtually, including our science shows, science parties, and slime parties. Please email us if you'd like a virtual party instead, which includes shipment of all materials to your house for distributiong or your participants' houses for a small additional fee. 
How Do I Book a Party?
All of our parties are booked by filling out our booking form online or filling out a booking form received via email. Parties are not booked without a deposit received. If you have any questions or need a booking form, please email us at [email protected] or call us at 818.856.3996.
How Far in advance do i need to book?
The earlier the better. We prefer for parties to be booked at least 3 weeks prior to your party date, but we understand that's not always possible. As long as your deposit is received at least one week prior to the party date, we guarantee we'll have a Professor available. With less than one week until your party date, we do not guarantee that we are available, however we work to find a Professor that can run your party and then contact you when we're confirmed. No parties are ever confirmed without a deposit received. 
What times are available?
Whatever time you'd like! We don't set specific party times because we know that your party is unique and we want to accommodate your schedule. The only thing that we ask is that your party call time is at least 30 minutes prior to our start time, in order to allow time for everyone to arrive before we begin. We are unable to push back start times of parties to wait for guests as we usually have other parties to get to in the day! If you are booking your party within 2 weeks of the party date, we may reserve the right to confirm the time is available first, however we seldom find any issue scheduling for your preferred time. 
how much space or what items do i need to run a party?
Parties require minimal effort and items on your part. We come with absolutely everything needed for all of our parties with the exception of a table to put our materials on, and access to water somewhere to fill up a pitcher prior to the show. The table is ideally 4+ feet long, and even a park table works. For our slime parties, we also require an additional table for each 8 participants, due to the fact that for that party the participants will be seated when they make the slime. In all of our other parties participants are seated on the ground in front of our Professor or are standing.
what ages is the science party recommended for?
Our parties vary in age requirements slightly by type of party. Smaller children, under 4.5 years old, lack the dexterity to make experiments themselves and need parental assistance to do so. They are also frightened by loud noises and some elements of our presentations, so we recommend all younger Eggheads (3.5-4.5) are booked separately so that we may accomodate for our shows. 
Science Party: 4.5-10 years old.
Science Shows: 3.5 – 10 years old
Stretchy Slime Parties: 7+ years old
Slime Stations: 7+ years old
Experiment Booths: 4.5+ years old (3+ with parent assistance)
Custom Events: 4.5 – 12 years old
What are the different themes you offer?
Our parties have differen themes depending on your party type! Here are the themes that we offer for our various parties. In all of our parties, the themes do not change the content of the party, only the small take home experiment at the end. For our science party and events, the 35-40 minute demonstration portion is the same regardless of theme. For our Slime Party and Slime Station, the party is identical for both themes excepting the decoration color.
Science Parties and Events:
What's a Matta – We make and take home Jiggly Slime
Gravity Gone Crazy – We make and take home Bouncy Balls
Freakin' Frozen – We make and take home Fake Snow
Slime Parties and Slime Stations:
Unicorn Theme – We bring pink tablecloths and purple plates
Egghead Theme – We bring green tablecloths and black plates
I want a longer party, can you change the length?
We have a lot of experience running parties, and we've found that for the age group we work with, 1 hour works best for a party where we are the primary focus or entertainment. Unless you specifically need the party to go longer, we recommend 1 hour. 
If you are running a fair, custom event, or have us as one of many vendors with a variety of things happening, multi hour parties work great!
can i request a specific professor, or a specific gender of professor?
Absolutely! We have plenty of Professors on staff and can almost always satisfy specific requests, such as a female Professor, male Professor, or specific Professors that you have enjoyed in the past. Please keep in mind that not all of our class Professors are Party Professors, or your requested Professor may already be running a party on that day, so we cannot guarantee any specific Professor requests. 
We are a church/synagogue/special location with special needs for attire or procedure. Can you accommodate us?
Absolutely. We are very respectful of all cultures, ideas, and people. We work with Catholic schools, Orthodox Jewish schools, high and low income communities, gifted and special needs students, and we can bring science to everyone.
If you have specific requirements for attire or customs, such as no handshaking, knee length skirts, special training such as Virtus, or more, we can accomodate you with no questions asked and are very familiar with many of these customs and requirements.
What is your cancellation policy?
We know that things happen. As long as you let us know within 48 hours of your party cancel time, we fully refund your deposit. With fewer than 48 hours notice, we will credit your deposit towards a future event.